Original story published on Honolulu Civil Beat's Community Voice column on March 16, 2022 by Leah Delos Santos and Lyla Gonsalves, click here to read.
Bills pending at the Legislature this session focus on rehabilitation and cultural practices.
Driving by the small Nuuanu elementary school we attended together is a reminder of teachers who encouraged our civic engagement.
Looking back, it wasn't all idyllic. We saw rampant homelessness and our school had brushes with minor crime like vandalism, but we were shielded from many harsher realities.
No one told us that youth our age are entering the criminal justice system after truancies or school suspensions, that a high proportion of sex trafficked youth are Native Hawaiian, or that people our age can be held in solitary confinement when incarcerated, with few limits.
As first-year college students, we learned about these problems — or, we say, opportunities to make a difference — not in a classroom, but as part of a policy internship program with the Opportunity Youth Action Hui. Now that our eyes have been opened, we feel compelled to act. This program gave us the knowledge and tools to support bills in the Legislature, seven of which are currently advancing.
OYAH is a collaboration of organizations and individuals committed to reducing the harmful effects of a punitive incarceration system for youth and promoting Native Hawaiian equity in the justice system. OYAH seeks holistic and culturally informed approaches among agencies serving youth.
Our work as policy interns has been to identify legislation that will prevent youth incarceration and improve the criminal justice system. Of the 2,800 bills introduced in the Legislature, more than one hundred would make a difference in the lives of incarcerated youth, or Opportunity Youth.
OYAH has a specific commitment to the Native Hawaiian community, a group that is over-represented in various disadvantaged and troubled fields, including incarceration, homelessness, poverty, sex trafficking, abuse, poor health (both mental and physical) and more. According to a report by the American Civil Liberties Union, Native Hawaiians and Pacific Islanders made up only 23% of adults in the state but a reported 47% of people incarcerated under Hawaii's jurisdiction.
Furthermore, Native Hawaiians are more likely to receive a sentence of incarceration over probation, are more likely to get a prison sentence than all other groups, are sentenced to longer probation terms and receive longer prison sentences than most other racial or ethnic groups and make up the highest percentage of people incarcerated in out-of-state facilities, says the Office of Hawaiian Affairs.
As OYAH's policy interns, we are presented with opportunities to write testimony, testify at legislative hearings, meet legislators, write weekly policy newsletters, and learn the legislative process. We have been tracking over one hundred bills regarding youth in Hawaii, homelessness, abuse, social services, and much more.
For instance, we supported Senate Bill 2770, regarding Native Hawaiian rehabilitation programs for prison inmates. This bill would require the Department of Public Safety to collaborate with the Office of Hawaiian Affairs for the creation of a program that will put an emphasis on Native Hawaiian values and cultural practices. This program will help build cultural identity and connection to community.
As an example of what this bill can produce, we were able to visit Kawailoa Youth and Family Wellness Center, where we had the opportunity to visit Kupa Aina: a beautiful farm that sits next to the Hawaii Youth Correctional Facility that implements aloha and malama aina through planting Native Hawaiian plants for food, encompassing community, unity, and service.
Kupa Aina offers a place of healing and restoration for youth and community members alike, showing that Hawaiian values and traditions can provide learning, growth, change and connection in all who practice them.
Another bill we support is Senate Bill 2115, which establishes time limits for minors placed under room confinement at a detention or shelter facility. It is intended reduce trauma from solitary confinement.
Through OYAH, we have met inspiring leaders like Dr. Shawn Kanaiaupuni, the CEO of Partners in Development Foundation, who has a passion for improving the lives of Native Hawaiians. She has mentored us and helped us navigate the legislative process, guiding our work with OYAH's policy priorities.
An OYAH member recently told us that advocating at the Legislature is the best way we can inform policy leaders of the needs of the people we are devoted to serving, and that "changing a law or policy can help us meet those needs and assist in building strong, thriving communities."
It is said that you can't fix a problem if you can't see it. We now know that the corollary is that when you do see it, you must take the opportunity to act.
---
Community Voices aims to encourage broad discussion on many topics of community interest. It's kind of a cross between Letters to the Editor and op-eds. This is your space to talk about important issues or interesting people who are making a difference in our world. Column lengths should be no more than 800 words and we need a photo of the author and a bio. We welcome video commentary and other multimedia formats. Send to [email protected]. The opinions and information expressed in Community Voices are solely those of the authors and not Civil Beat.
About the Authors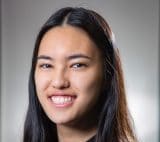 Leah Delos Santos
Leah Delos Santos is a student at the University of Hawaii and a graduate of Kamehameha Schools.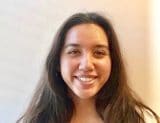 Lyla Gonsalves
Lyla Gonsalves is a student at Chaminade University and a graduate of Pacific Buddhist Academy.
For information about the Opportunity Youth Action Hui policy initiatives, please visit www.oyahpolicy.com.